Who was Lobby Lud?

In the 1930s Lobby Lud would mingle with the crowds on Brighton's sea-front
Image courtesy of markhillary on Flickr CC-BY
The mystery men competitions in the newspapers.
Newspapers are always trying to increase their circulation and one option they try are readers' competitions, sometimes involving thousands of pounds in prizes. One early type of competition involved readers having to track down and identify the newspaper's 'mystery man' who could be found in a particular area of a town or city. If successful, they were rewarded with a cash sum.
The first newspaper to try this out was the Westminster Gazette in 1927 and their mystery man was Lobby Lud. A name created out of the newspaper's telegraphic address: Lobby, Ludgate. His real identity was William Chinn, one of their reporters.
The paper announced that he would be wandering in a particular location and published his photograph and description. Readers would rush off to try and find him. The reader had to be clutching a copy of the newspaper and challenge him with the words "You are Mister Lobby Lud. I claim the Westminster Gazette prize". The successful sleuth would receive prizes that varied between £10 and £50. If Lobby Lud was not found on a particular day, then the prize would accumulate to a maximum amount.
This idea did not save the paper, for it closed in 1928. Loddy Lud, however, was a success and the idea was taken over by the Daily News and then the News Chronicle. The newspapers targeted the seaside holiday resorts a such as Great Yarmouth, Brighton and Blackpool because circulation often dropped during the holiday periods.
There was one unpleasant side effect of this competition. Many innocent look-a-likes were accosted in street with people demanding the prize. Some were subjected to abuse when they denied being the mystery man.
Other newspapers took up the idea and there were Percy Pickles, Guineas Man, and one of the more well known, the Daily Mirror's Chalky White who was still visiting seaside resorts in the 1980s.
The phrase passed beyond the competition into everyday use. 'You are so-and-so and I claim my prize' still sometimes crops up in everyday speech and in articles.
1921 Census now on Findmypast
The 1921 census which gives details of almost 38 million individuals is now available on Findmypast. Start now to discover your ancestors. At the moment access is pay-per-view.
Find your Essex Ancestors in the Parish Registers
The Essex Record Office 'ERO' are custodians of the parish registers of Essex. Ancestry.co.uk have now transcribed the entire collection of Essex parish registers. Search now on Ancestry for your Essex ancestors. Then on the results page click on 'request image' and you will be taken to the ERO website where you can purchase an image of the relevant page.
Visit our Parish Registers of Essex page for more information.
Find your Ancestors in the Newspapers
Newspaper archives are now a very important source of information for researching your family tree.
Try our example search to help you discover if your ancestors are in the British Newspaper Archive.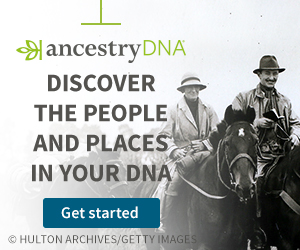 Looking for pictures to add to your family tree album?
Ebay is a good source of old images of Essex towns and villages. If you're looking for pictures to add to your family tree album, then try one of the auctions, or there are several 'Buy It Now' shops offering postcards which have been touched up and improved - so if you're unsure about bidding, try these.
Link below already formatted for Essex and Postcards.