What are the Lungs of London?

Hyde Park c.1900-1919. One of the Lungs of London
Image courtesy of George Eastman House on Flickr NKCR
Who coined this well known phrase?
The 'Lungs of London' are said to be the many parks and squares in London, and it conveys the idea of their importance to the well-being of its inhabitants. It was first attributed to William Pitt (1708-1778) the Earl of Chatham, by Right Hon. William Windham in a speech in the House of Commons on 30 June 1808, during a debate on encroachment of buildings upon Hyde Park.
Windham said "It was a saying of Lord Chatham, that the parks were the lungs of London..."
Cobbett's Parliamentary Debates Vol.11
When first said by Pitt in the 18th century, London was on the brink of a rapid expansion which would gobble-up the villages, commons and fields which surrounded the city. However, it is fortunate that large areas of green space were already Royal Parks and their importance to the health and well-being of the city's inhabitants was recognised.
At this time the main parks being threatened by the western expansion of the city were Hyde Park, Green Park and St. James's Park. These parks were used for recreation, entertainments, horse riding, and as place to be seen when out walking. They can be seen on this map from 1805.

London - First Series Ordnance Survey Map 1805
During the 19th century, writers, campaigners and politicians found this phrase very useful when championing for inclusion of parks in the planning and building of London and saving green spaces from the developers' grasp.

Riders taking the air in Rotten Row, Hyde Park c.1900
Image courtesy of Library of Congress on Flickr NKCR
As the city grew, thankfully, many more parks were created including Regents Park, Finsbury Park, Battersea Park and Victoria Park to name a few, and tree-lined squares were incorporated into building developments.
The phrase is now used for almost any city: 'Lungs of Paris', 'Lungs of New York', and there may even be an earlier use of the term still to be found.
[The above map is based on data provided through www.VisionofBritain.org.uk and uses historical material which is copyright of the Great Britain Historical GIS Project and the University of Portsmouth. Licensed for reuse under this Creative Commons Licence BY-SA-4.0]
Find your Essex Ancestors in the Parish Registers
The Essex Record Office 'ERO' are custodians of the parish registers of Essex. Ancestry.co.uk have now transcribed the entire collection of Essex parish registers. Search now on Ancestry for your Essex ancestors. Then on the results page click on 'request image' and you will be taken to the ERO website where you can purchase an image of the relevant page.
Visit our Parish Registers of Essex page for more information.
Find your Ancestors in the Newspapers
Newspaper archives are now a very important source of information for researching your family tree.
Try our example search to help you discover if your ancestors are in the British Newspaper Archive.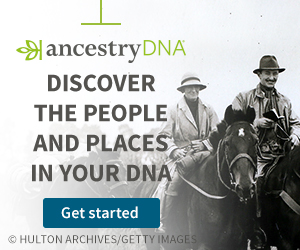 Looking for pictures to add to your family tree album?
Ebay is a good source of old images of Essex towns and villages. If you're looking for pictures to add to your family tree album, then try one of the auctions, or there are several 'Buy It Now' shops offering postcards which have been touched up and improved - so if you're unsure about bidding, try these.
Link below already formatted for Essex and Postcards.