Famous peope buried in Highgate Cemetery

A tomb in Highgate Cemetery
Image courtesy of Orbisnonsuficit on Flickr CC-BY
The resting place of many notable Victorians.
Highgate Cemetery is in Highgate, north London. When it was opened in 1839 the population of London was expanding rapidly and church yards were either full or quickly filling up. Highgate Cemetery was one of number of new private cemeteries approved of by Act of Parliament. It was designed to cater for the wealthy middle classes of London.
Once it was landscaped, and chapels and vaults added, it became the burial place of many famous people who lived in London. The cemetery became so successful that an extension was added.
An early advertisement for the cemetery:
HIGHGATE CEMETERY, or the LONDON CEMETERY COMPANY'S NORTH LONDON, consecrated and established by Act of Parliament, is two miles from Glocestergate, Regent's-park, three from King's-cross; to avoid Hlghgate hill, go through Kentish-town.
There are extensive and durable Catacombs. The grounds present secure, peculiarly elevated, dry, and admirable spots tor vaults, monuments, and graves. There Is Ground tor dissenters, many are Interred, and Funerals may take place daily.
The burial register is kept under the lock of two directors. Kentish Town Omnibuses close to the Cemetery - the Holloway within a mile. Office. No.22. Moorgate-street, back of Bank.
Morning Advertiser - Monday 14 October 1839 on the British Newspaper Archive.
A visit today would reveal the Victorian way of death with elaborate mausoleums, tombs with carved figures, and inscribed gravestones.
The names of the occupants of the cemetery reads like a Who's Who of Victorian and Edwardian society. These are just a few of them:
The most famous is Karl Marx, political economist and theorist
Christina Rossetti, poet, the sister of Dante Gabriel Rossetti, one of the founders of the Pre-Raphaelite Brotherhood of artists, and his wife Elizabeth Siddal, artists' model. She was buried with his poems which he decided to recover from her coffin some years later
Peter Robinson, founder of a famous department store
John Maple, founder of Maples, another department store
Charles Cruft founder of the famous dog show which took his name: Crufts
Henry Young Darracott Scott, co-designer of the Albert Hall
Michael Faraday, chemist and physicist
William Alfred Westropp Foyle, founder of Foyles Bookshop
Brodie Wilcox, co-founder of P&O shipping
Tom Sayers, bare-knuckle boxing champion. His tomb has a statue of his faithful dog 'Lion'
William Friese-Greene, motion photography pioneer
Mary Ann Evans who wrote under the pen name of George Elliott

Highgate Cemetery entrance in 1842.
Image courtesy of British Library on Flickr. NKCR
Many parts of the cemetery are now overgrown, but the ivy creeping over the graves makes it very atmospheric and a popular subject for photographers.
Information on visiting the cemetery can be found on the website, The Friends of Highgate Cemetery.
The cemetery has been photographed extensively by English Heritage.
1921 Census now on Findmypast
The 1921 census which gives details of almost 38 million individuals is now available on Findmypast. Start now to discover your ancestors. At the moment access is pay-per-view.
Find your Essex Ancestors in the Parish Registers
The Essex Record Office 'ERO' are custodians of the parish registers of Essex. Ancestry.co.uk have now transcribed the entire collection of Essex parish registers. Search now on Ancestry for your Essex ancestors. Then on the results page click on 'request image' and you will be taken to the ERO website where you can purchase an image of the relevant page.
Visit our Parish Registers of Essex page for more information.
Find your Ancestors in the Newspapers
Newspaper archives are now a very important source of information for researching your family tree.
Try our example search to help you discover if your ancestors are in the British Newspaper Archive.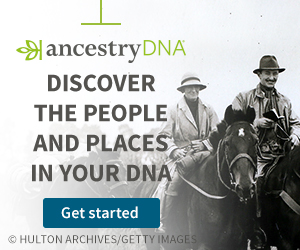 Looking for pictures to add to your family tree album?
Ebay is a good source of old images of Essex towns and villages. If you're looking for pictures to add to your family tree album, then try one of the auctions, or there are several 'Buy It Now' shops offering postcards which have been touched up and improved - so if you're unsure about bidding, try these.
Link below already formatted for Essex and Postcards.