Reading Latin and old handwriting
Advice and lessons on reading old documents.
The wide availability of many different online archives now means that many people are discovering ancestors as far back as the 16th century. Being able to trace them further back than ever before means there is often a problem of trying to read and understanding documents written in seemingly undecipherable handwriting.
There is the additional problem that many of the parish records and estate records are in Latin.
Do not despair or give up. With a some study and practise the contents of these documents will reveal themselves.
There are two good online resources on how to learn Latin and how to decipher the handwriting.
The University of Cambridge has a digital archive of manuscript miscellanies and commonplace books from c. 1500-1700. There are a number of courses covering different periods, each with many examples of various hands of varying difficulty. Each have a transcription exercise and test.
The National Archives have a similar online tutorial: Palaeography: reading old handwriting 1500 - 1800.
Also at The National Archives is an online tutorial for beginners in Latin. No previous knowledge of Latin is required
For an older text book try Court-hand Restored Or, The Student's Assistant in Reading Old Deeds on the Internet Archive.
1921 Census now on Findmypast
The 1921 census which gives details of almost 38 million individuals is now available on Findmypast. Start now to discover your ancestors. At the moment access is pay-per-view.
Find your Essex Ancestors in the Parish Registers
The Essex Record Office 'ERO' are custodians of the parish registers of Essex. Ancestry.co.uk have now transcribed the entire collection of Essex parish registers. Search now on Ancestry for your Essex ancestors. Then on the results page click on 'request image' and you will be taken to the ERO website where you can purchase an image of the relevant page.
Visit our Parish Registers of Essex page for more information.
Find your Ancestors in the Newspapers
Newspaper archives are now a very important source of information for researching your family tree.
Try our example search to help you discover if your ancestors are in the British Newspaper Archive.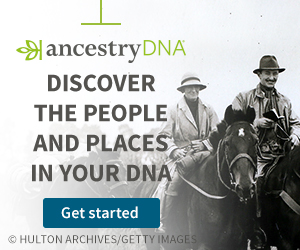 Looking for pictures to add to your family tree album?
Ebay is a good source of old images of Essex towns and villages. If you're looking for pictures to add to your family tree album, then try one of the auctions, or there are several 'Buy It Now' shops offering postcards which have been touched up and improved - so if you're unsure about bidding, try these.
Link below already formatted for Essex and Postcards.