Who designed the Guinness Toucan?

Guinness advertisement from 1935
The story of the designing of the famous Guinness toucan.
From its very first appearance in 1935, a Toucan became immediately recognisable as an advertisement for Guinness, the Dublin based brewers. For over 45 years it appeared on many types of advertising and marketing products for Guinness and it became as important a motif as the Guinness Harp.
The idea of using a toucan was born in the advertising agency of S.H.Benson in London. Staff included the talented artist John Gilroy who was newly employed as the poster artist, and among the copywriting team was Dorothy L Sayers, now famous as a writer, poet and playwright, and best known for her amateur detective stories featuring Lord Peter Wimsey. She had started at the agency in 1922 and worked there while writing books in her spare time.
This team produced some memorable posters for Guinness including several posters in the whimsical "Zoo" series. These included a zoo keeper with a Guinness, a sealion balancing drink on his nose, an ostrich with the shape of a swallowed glass halfway down its neck, a tortoise with a glass of stout on its back, and, of course, the toucan with two Guinness bottles balanced on its beak accompanied a little verse.
Here are two examples of verses which accompanied drawings of the toucan:
(Drawing: standing by two glasses 1935)
If he can say as you can
'Guinness is good for you'
How grand to be a Toucan
Just think what Toucan do.
1946
(Drawing: at the seaside 1949)
'I do like,' says the Toucan,
To be beside the blue.
With Guinness Time in view
can 'You guess what Toucan do'
Gilroy remained with the advertising agency until 1960 during which time he designed many other Guinness posters. As to how animals came to be used in an advertising campaign was recalled later by Gilroy. "The Guinness family did not want an advertising campaign that equated with beer. They thought it would be vulgar. They also wanted to stress the brew's strength and goodness. Somehow it led to animals." [1]
The toucan returned on several occasions on all types of advertising media and on memorabilia. In 1982 Guinness changed advertising agencies and it was decided that the toucan was no longer an effective advertising motif and it was dropped.
However, it still pops its head up on occasions on limited edition products. There is also a strong market for toucan collectibles on .
[1] The Times, Saturday, Apr 13, 1985; pg. 28;
Find your Essex Ancestors in the Parish Registers
The Essex Record Office 'ERO' are custodians of the parish registers of Essex. Ancestry.co.uk have now transcribed the entire collection of Essex parish registers. Search now on Ancestry for your Essex ancestors. Then on the results page click on 'request image' and you will be taken to the ERO website where you can purchase an image of the relevant page.
Visit our Parish Registers of Essex page for more information.
Find your Ancestors in the Newspapers
Newspaper archives are now a very important source of information for researching your family tree.
Try our example search to help you discover if your ancestors are in the British Newspaper Archive.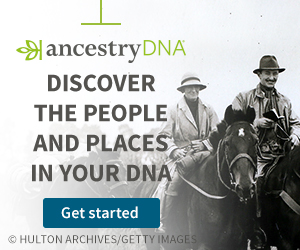 Looking for pictures to add to your family tree album?
Ebay is a good source of old images of Essex towns and villages. If you're looking for pictures to add to your family tree album, then try one of the auctions, or there are several 'Buy It Now' shops offering postcards which have been touched up and improved - so if you're unsure about bidding, try these.
Link below already formatted for Essex and Postcards.