What is a Gateway Ancestor?

Heraldic shields. Print PD
How finding a Gateway Ancestor will take you further back with your family tree.
Gateway ancestor is a term used in genealogy.
It means that when researching a family tree you discover that one of your ancestors is descended from royalty, the aristocracy, or landed gentry.
Fortunately this part of the family tree will have been previously investigated and well documented, not only saving you tremendous time and expense, but will lead you into a world of inter-connected royal families and land-owning aristocracy. Quite something to include in your family tree.
But don't think it will not happen to you, many well-off families fell on hard times, or had many sons who did not inherited any title or wealth, or even there may be a below-stairs liaison with the chamber-maid resulting in an illegitimate child.
A good example of this is the actor Danny Dyer who was born in London's east end to working class parents. His acting roles include the pub owner in BBC's East Enders. He was astonished to discover through a gateway ancestor that he was related to two kings of England: William the Conqueror and Edward III (research on the television's Who Do You Think You Are).
So get researching your family tree, you never know what you may find.
1921 Census now on Findmypast
The 1921 census which gives details of almost 38 million individuals is now available on Findmypast. Start now to discover your ancestors. At the moment access is pay-per-view.
Find your Essex Ancestors in the Parish Registers
The Essex Record Office 'ERO' are custodians of the parish registers of Essex. Ancestry.co.uk have now transcribed the entire collection of Essex parish registers. Search now on Ancestry for your Essex ancestors. Then on the results page click on 'request image' and you will be taken to the ERO website where you can purchase an image of the relevant page.
Visit our Parish Registers of Essex page for more information.
Find your Ancestors in the Newspapers
Newspaper archives are now a very important source of information for researching your family tree.
Try our example search to help you discover if your ancestors are in the British Newspaper Archive.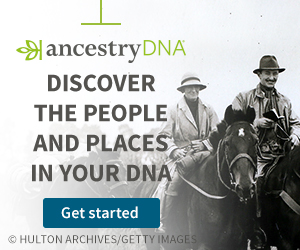 Looking for pictures to add to your family tree album?
Ebay is a good source of old images of Essex towns and villages. If you're looking for pictures to add to your family tree album, then try one of the auctions, or there are several 'Buy It Now' shops offering postcards which have been touched up and improved - so if you're unsure about bidding, try these.
Link below already formatted for Essex and Postcards.