Execution Dock

Execution Dock, Wapping
Image courtesy of drumminhands on Flickr CC-BY
Paying the price for murder and piracy on the high seas.
Under the English legal system the Admiralty Court dealt with all crimes committed on the high seas. For at least 500 years Execution Dock was where its capital sentences were carried out.
To ensure that it was within the court's jurisdiction, the gallows were located at below the high-water mark on the River Thames in London.
It also served as a visible reminder to passing ship's crews, for the bodies were left for three days, visible or immersed as the tide rose and fell. Some were then transferred and placed in an iron cage and hung in chains at Bugsby's Hole at Blackwall.
One of the most famous pirates, Captain Kidd, was hung at Execution Dock, while other pirates included some of Blackbeard's crew.
In later centuries the bodies where not left, but would be taken down and taken away for dissection by surgeons.
The last execution took place in 1830 when George John Davis and William Watts became the last men to executed for piracy in Britain.
'Execution of the Pirates at Execution Dock
Yesterday morning the two unfortunate men, George Davies, alias George Huntley and William Watts, alias Charles Williams, pursuant to their sentence at the late Admirslty Sessions, underwent the awful sentence the law.'
Evening Mail - Friday 17 December 1830 on the British Newspaper Archive
The exact location of the gallows is disputed, but some sources state that it was opposite the former warehouse shown in the picture above. Note the letter 'E'.
Google Maps link for the approximate location of Execution Dock.
Find your Essex Ancestors in the Parish Registers
The Essex Record Office 'ERO' are custodians of the parish registers of Essex. Ancestry.co.uk have now transcribed the entire collection of Essex parish registers. Search now on Ancestry for your Essex ancestors. Then on the results page click on 'request image' and you will be taken to the ERO website where you can purchase an image of the relevant page.
Visit our Parish Registers of Essex page for more information.
Find your Ancestors in the Newspapers
Newspaper archives are now a very important source of information for researching your family tree.
Try our example search to help you discover if your ancestors are in the British Newspaper Archive.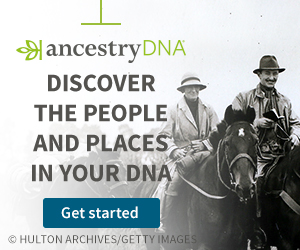 Looking for pictures to add to your family tree album?
Ebay is a good source of old images of Essex towns and villages. If you're looking for pictures to add to your family tree album, then try one of the auctions, or there are several 'Buy It Now' shops offering postcards which have been touched up and improved - so if you're unsure about bidding, try these.
Link below already formatted for Essex and Postcards.