Essex Police Records 1840 - 1881

An early policeman, sometimes called a Peeler or Bobby
Image from Punch, 1845, courtesy of the Harold B. Lee Library on Flickr NKCR
Essex Police Records 1840 - 1881 - officers surnames starting with the letter S to Sk.
The first General Force Register listing all the officers is in the Essex Record Office 'ERO' under reference J/P 2/1. It covers the period 1840-1881.
Images of the records are available online, but until now the records have not been indexed by name as the records are arranged by rank and collar number. Now History House has indexed them by name with their place of birth and linked them to the image of their individual record at the ERO. There are over 2000 names on the Register. Some names are repeated as they were promoted through the ranks.
Each record gives name, age, date of joining, height, where born, previous trade, marital status and date and reason for leaving the force.
Some records give health details, grading of their conduct, and disciplinary reasons for discharge. Examples include: having got drunk first night on patrol and again next morning (after one days service!); want of bodily strength; leaving his guard in company with a prostitute; drinking on duty; refusing to transfer; and one was discharged because he was connected with a religious group called the Memonites.
The turnover of staff was quite high in the early years as the force seemed to struggle to find suitable recruits. Many of them were former soldiers born in Scotland and Ireland. This large turnover means that many fall between between census dates and you may be unaware that your ancestor was even in the police force. So it is worth checking the list.
As from 21 January 2016 the Essex Record have changed their system, they now require registration and login to view these records. I suggest that you go through this process first to have their cookie in your browser before clicking on these links. Otherwise they will not work.
For further information on the early years of the force, other resources to research your Essex police ancestors and for records covering 1881 - 1910 see our article Essex Police Records
1921 Census now on Findmypast
The 1921 census which gives details of almost 38 million individuals is now available on Findmypast. Start now to discover your ancestors. At the moment access is pay-per-view.
Find your Essex Ancestors in the Parish Registers
The Essex Record Office 'ERO' are custodians of the parish registers of Essex. Ancestry.co.uk have now transcribed the entire collection of Essex parish registers. Search now on Ancestry for your Essex ancestors. Then on the results page click on 'request image' and you will be taken to the ERO website where you can purchase an image of the relevant page.
Visit our Parish Registers of Essex page for more information.
Find your Ancestors in the Newspapers
Newspaper archives are now a very important source of information for researching your family tree.
Try our example search to help you discover if your ancestors are in the British Newspaper Archive.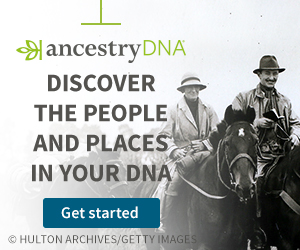 Looking for pictures to add to your family tree album?
Ebay is a good source of old images of Essex towns and villages. If you're looking for pictures to add to your family tree album, then try one of the auctions, or there are several 'Buy It Now' shops offering postcards which have been touched up and improved - so if you're unsure about bidding, try these.
Link below already formatted for Essex and Postcards.