The frustrations of a Census Enumerator

Caption: A case of census conscience.
Image from Punch, courtesy of Wellcome Library, London CC by 4.0
A poem about their task and of the people they met
Being a Census Enumerator was a challenging job judging by this poem which appeared in the 16th April 1884 edition of Moonshine.
The author wittily reveals the frustrations of their task and touches on many aspects of the census which we family tree researchers find so annoying when we come to make sense of the census returns: handwriting, places names, occupations, ages, etc.
The Enumerators Complaint

The census may be good and right
and useful to the human natur'
But I can swear there's no delight
In being an enumerator;
For up and down six blessed streets,
I've tramped it morning after morning,
And the reception that one meets
Should I serve as a most wholesome morning.

This house, their writing isn't plain;
That house, their language is exotic;
And some describe themselves as sane,
Who seem to me quite idiotic.
Towns such as countess never knew
Are given as the natal places;
While you're supposed to find what's true,
And to correct in faulty cases.

Then ladies of a certain age
Decline to make it clear by telling;
And others fly into a rage,
And oh, such awful slips and spelling!
And some deduce - in humour bold -
Their line from non-existent nations,
And state they've grown uncommon old
In most unheard of occupations.

Here, you perceive that you intrude;
And here, the party's an objector;
And here, they are positively rude -
They fancy you're the tax collector.
So what with humbug and rebuff,
And cutting many fruitless capers,
I have already had enough,
And cry - Confound these census papers!

Moonshine published 16 April 1881
For more information on the role of an Enumerator see our article on the Census Enumerator.
Find your Essex Ancestors in the Parish Registers
The Essex Record Office 'ERO' are custodians of the parish registers of Essex. Ancestry.co.uk have now transcribed the entire collection of Essex parish registers. Search now on Ancestry for your Essex ancestors. Then on the results page click on 'request image' and you will be taken to the ERO website where you can purchase an image of the relevant page.
Visit our Parish Registers of Essex page for more information.
Find your Ancestors in the Newspapers
Newspaper archives are now a very important source of information for researching your family tree.
Try our example search to help you discover if your ancestors are in the British Newspaper Archive.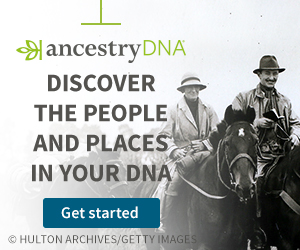 Looking for pictures to add to your family tree album?
Ebay is a good source of old images of Essex towns and villages. If you're looking for pictures to add to your family tree album, then try one of the auctions, or there are several 'Buy It Now' shops offering postcards which have been touched up and improved - so if you're unsure about bidding, try these.
Link below already formatted for Essex and Postcards.