The first UK driving tests

Austin 10
Image courtesy of Jon Bennett on Flickr CC-BY
When order was brought to the British roads.
In the late 1920s and early 1930s, the appalling number of deaths on the roads of Britain were causing great concern to the Government and the public. In January 1934, The Times newspaper reported on the 'slaughter on the roads' and that in the previous year 7,125 were killed and 216,401 injured on Britain's roads. At the time the number of cars on the roads was estimated to be 1,800,000 [1].
Compare this with the figures from 2015 and you will realise how bad the situation had become: 1,730 people killed and 186,189 casualties of all severities [2], with 36.5 million licensed vehicles [3].
In 1929 and 1934 legislation was passed to introduce a 30 mph speed limit in built-up areas, endorsements for speeding or careless driving, licence disqualification, and as an experiment, the introduction of special crossing places for pedestrians in London. These became known as Belisha crossings, and later became our well-known 'zebra crossings'.
In 1935 a driving test was introduced. Voluntary at first and then on 1 June, compulsory. The test was designed to ensure that each new driver had the competence to drive. While learning to drive, a provisional license could be applied for which lasted 3 months. The legislation also introduced the requirement to show a red letter 'L' on the vehicle.

Police officer directing traffic at Hyde Park Corner in London in 1927.
Image courtesy of Stockholm Transport Musuem on Flickr. NKCR
To conduct the test 13 supervising examiners and 250 driving examiners were appointed. This earliest test contained many individual skill tests which in essence are still retained in the test today:-
General questions on the highway code.
Correct use of hand signals.
Emergency braking on the command - stop!
Pull away on a steep hill.
Three point turn.
Reverse manoeuvre.
Sources [1] The Times, May 3, 1935.
[2] Department for Transport
[3] Department for Transport

1921 Census now on Findmypast
The 1921 census which gives details of almost 38 million individuals is now available on Findmypast. Start now to discover your ancestors. At the moment access is pay-per-view.
Find your Essex Ancestors in the Parish Registers
The Essex Record Office 'ERO' are custodians of the parish registers of Essex. Ancestry.co.uk have now transcribed the entire collection of Essex parish registers. Search now on Ancestry for your Essex ancestors. Then on the results page click on 'request image' and you will be taken to the ERO website where you can purchase an image of the relevant page.
Visit our Parish Registers of Essex page for more information.
Find your Ancestors in the Newspapers
Newspaper archives are now a very important source of information for researching your family tree.
Try our example search to help you discover if your ancestors are in the British Newspaper Archive.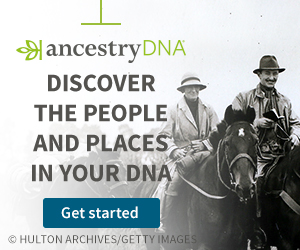 Looking for pictures to add to your family tree album?
Ebay is a good source of old images of Essex towns and villages. If you're looking for pictures to add to your family tree album, then try one of the auctions, or there are several 'Buy It Now' shops offering postcards which have been touched up and improved - so if you're unsure about bidding, try these.
Link below already formatted for Essex and Postcards.