Directories for family history research

Part of the front page of White's Directory
A look at Directories and how they can help you research your ancestors.
Introduction
You may have noticed that History House has transcribed most of the 1848, 1863 and 1874 directories for Essex. 19th century directories are the forerunner of today's Yellow Pages and telephone directories and are a useful source for researching your family history. This article looks at directories from the Victorian period in the United Kingdom and discusses how they were prepared and published, the type of information they supply, where they can be accessed, and their drawbacks.
Preparation and Publication
Directories started in the late 17th century but it was not until the 19th century that they became more wide-spread across Britain and more comprehensive. By 1850 the main directory publishers were the Post Office, White's, Pigot's, and Kellys.
The publisher of the directory often relied on local agents to collect information on the locality and its local residents - invariably upper and middle class - and trade and professional persons. Payment was not normally required for an entry. When published, their listing appeared under a brief description of the locality, its history, main landowners, type of soil, acreage, population, principal buildings and political administration. Generally the individuals' listing provided: Surname, First name(s); position, profession or trade; house or street name if it was a large town or city.
Access to Directories
There is no central archive for directories. County Record Offices hold many relevant to their county in their collections. The University of Leicester has an extensive collection covering England and Wales which can be searched and viewed online for free.
Several companies have scanned images of directories and sell them in CD format. An internet search will reveal many of these. Ancestry also has a number of directories - pay per view or annual subscription.
Finally, you can try an internet search for some family history societies and individual enthusiasts have spent many hours transcribing the returns and making them available for free.
Problems with Directories
Directories are clearly secondary sources and will contain many mistakes in their production. They are also limited in that they only list principal residents and trade persons. So no agricultural labourers! Unfortunately there is no age or place of birth information, so certain identification of the person can be problematic. Nevertheless, if their identity can be confirmed, directories can be useful in tracking the movement of people in-between the ten yearly census, and identifying other occupations a person may have been engaged in. For instance, many trade persons are show also running a beer shop or are parish clerks. This type of information does not appear in the census.
1921 Census now on Findmypast
The 1921 census which gives details of almost 38 million individuals is now available on Findmypast. Start now to discover your ancestors. At the moment access is pay-per-view.
Find your Essex Ancestors in the Parish Registers
The Essex Record Office 'ERO' are custodians of the parish registers of Essex. Ancestry.co.uk have now transcribed the entire collection of Essex parish registers. Search now on Ancestry for your Essex ancestors. Then on the results page click on 'request image' and you will be taken to the ERO website where you can purchase an image of the relevant page.
Visit our Parish Registers of Essex page for more information.
Find your Ancestors in the Newspapers
Newspaper archives are now a very important source of information for researching your family tree.
Try our example search to help you discover if your ancestors are in the British Newspaper Archive.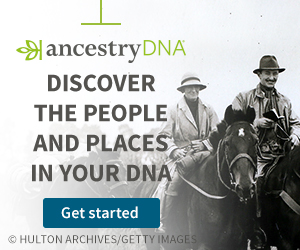 Looking for pictures to add to your family tree album?
Ebay is a good source of old images of Essex towns and villages. If you're looking for pictures to add to your family tree album, then try one of the auctions, or there are several 'Buy It Now' shops offering postcards which have been touched up and improved - so if you're unsure about bidding, try these.
Link below already formatted for Essex and Postcards.