What do N R W Sup and Imp mean on a criminal register?

Picking oakum at the House of Correction - PD.
A look at the classifaction of educational standards in 19th century prison records.
Reserching the story of a criminal ancestor may bring you to look at 19th century prison and court records created during their trial and imprisonment. One such record is a 'Criminal Register'. These were created during the processing of a person charge with a crime and appearing before the Assize Courts or Quarter Sessions. The registers provide information about the person charged, their trial, and sentence or other outcome.
The register was in the form of a lined and columned book which had a number of headings. Not all registers were the same but many of them had in the column next to the prisoner's name a column labelled 'Degree of Instruction'. This refers to the education standard of the prisoner and the degree or level of instruction they had received in their life. This information was compiled for the Commissioners of Prisons who were required to make an annual report to Parliament.

Extract from a Parliamentary Report on Prisons, 1845 - PD.
These are the classifications used:

N or no: Neither read nor write
R or read: Read
Imp: Read and write imperfectly
W or Well: Both well
Sup: Superior education
In 1883 when reporting on Chelmsford Prison, the Commissioners of Prisons reported that '240 males and 25 females could neither read nor write. 494 males and 79 females could do one or both imprefectly; while 21 males and 2 females could read and write well.'
1921 Census now on Findmypast
The 1921 census which gives details of almost 38 million individuals is now available on Findmypast. Start now to discover your ancestors. At the moment access is pay-per-view.
Find your Essex Ancestors in the Parish Registers
The Essex Record Office 'ERO' are custodians of the parish registers of Essex. Ancestry.co.uk have now transcribed the entire collection of Essex parish registers. Search now on Ancestry for your Essex ancestors. Then on the results page click on 'request image' and you will be taken to the ERO website where you can purchase an image of the relevant page.
Visit our Parish Registers of Essex page for more information.
Find your Ancestors in the Newspapers
Newspaper archives are now a very important source of information for researching your family tree.
Try our example search to help you discover if your ancestors are in the British Newspaper Archive.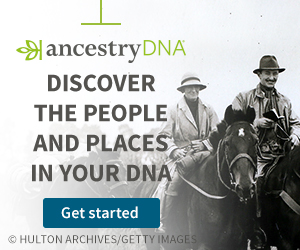 Looking for pictures to add to your family tree album?
Ebay is a good source of old images of Essex towns and villages. If you're looking for pictures to add to your family tree album, then try one of the auctions, or there are several 'Buy It Now' shops offering postcards which have been touched up and improved - so if you're unsure about bidding, try these.
Link below already formatted for Essex and Postcards.