Does Darwin's Beagle lie in the Essex mud?

The Beagle in the Straights of Megellan, Chile. Print PD
The final resting place of the famous ship.
2009 marked the 200th anniversary of the birth of Charles Darwin, scientist and naturalist who wrote On the Origin of the Species. The foundation of this theory of evolution came from the many thousands of specimens he collected during a round-the-world voyage on the British Navy survey ship HMS Beagle.
The voyage lasted from 1831 to 1835. Darwin went on to become one of Britain's greatest scientists. But what happened to the Beagle?
The Beagle was a 10-gun brig, two masted, square rigged, 250 tonnes ship launched at Woolwich on 11 May 1820. A further mast was added later, and following a complete refit in 1831, it became a hydrographic survey ship under the command of Captain Robert Fiztroy.
After her long voyage she was laid up at Woolwich until the Beagle moved to the Essex coast where she served as a coastguard vessel used to combat smugglers and oyster thieves. Records relating to her subsequent fate are patchy and incomplete.
In 1847 it was reported to be moored in the River Roach, Essex, but was moved following complaints from oyster fisherman that it was blocking the river.

Potton Island and its surrounding marshes.
© Copyright Julieanne Savage contributor to the Geograph Project and licensed for reuse under this Creative Commons Licence
It is believe that she was moved to a new berth at nearby Potton Island, opposite Paglesham, Essex, where she remained until sold off for scrap in 1870, following which most of her superstructure was removed.
The remains now lie in at least 20 feet deep of mud.
The Beagle Research Group has commissioned a radar survey of the site and this confirms that the remains of a ship are there, but whether it is the Beagle, only excavation will be able to confirm it. The Group are now considering whether to raise funds to excavate the site.
(Update in 2016: This article was first published in 2009. Since then there is no information on whether there has been an attempt at exploring the site further)
1921 Census now on Findmypast
The 1921 census which gives details of almost 38 million individuals is now available on Findmypast. Start now to discover your ancestors. At the moment access is pay-per-view.
Find your Essex Ancestors in the Parish Registers
The Essex Record Office 'ERO' are custodians of the parish registers of Essex. Ancestry.co.uk have now transcribed the entire collection of Essex parish registers. Search now on Ancestry for your Essex ancestors. Then on the results page click on 'request image' and you will be taken to the ERO website where you can purchase an image of the relevant page.
Visit our Parish Registers of Essex page for more information.
Find your Ancestors in the Newspapers
Newspaper archives are now a very important source of information for researching your family tree.
Try our example search to help you discover if your ancestors are in the British Newspaper Archive.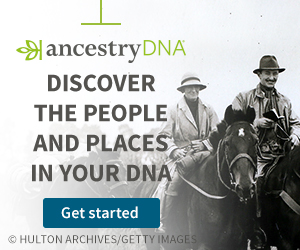 Looking for pictures to add to your family tree album?
Ebay is a good source of old images of Essex towns and villages. If you're looking for pictures to add to your family tree album, then try one of the auctions, or there are several 'Buy It Now' shops offering postcards which have been touched up and improved - so if you're unsure about bidding, try these.
Link below already formatted for Essex and Postcards.