Coastal Erosion: how land much has been lost?

Erosion at Happisburgh, Norfolk
Image courtesy of .Martin. on Flickr CC BY-ND 2.0
Coastal erosion is a concern for many communities, but historically, how much land has actually been lost?
The erosion of the UK's coasts is a continuous process of nature and the Environment Agency are constantly monitoring the situation with plans in place for shoreline management. But looking back in history, how much land has actually been lost to the sea?
Examination of medieval records reveal that it is clear that many communities, farms and acres of land have been lost to the sea. The most famous example is that of Dunwich in Suffolk, a once prosperous and bustling coastal port now under the sea.
Because of the nature of these medieval sources, and unless the erosion has been the subject of a great deal of research like Dunwich, then it is hard to quantify the losses and fully appreciate its impact. But modern technology can now help.
With the use of an online comparison tool on the National Library for Scotland's website we can now see how much land has been lost in the last hundred years or so. On the website you can view the Ordnance Survey Maps for 1888-1913 alongside a recent satellite image of the same location.
For those using a computer mouse, hover your cursor over the satellite view and it shows a cross on the map in the exact corresponding position. You can now see now how much has been washed away: fields, roads, houses, farms.
These are some example links for just some of the places in the UK where erosion is making an impact.
Use the Gazetteer on the home page to find the location you are interested in.
1921 Census now on Findmypast
The 1921 census which gives details of almost 38 million individuals is now available on Findmypast. Start now to discover your ancestors. At the moment access is pay-per-view.
Find your Essex Ancestors in the Parish Registers
The Essex Record Office 'ERO' are custodians of the parish registers of Essex. Ancestry.co.uk have now transcribed the entire collection of Essex parish registers. Search now on Ancestry for your Essex ancestors. Then on the results page click on 'request image' and you will be taken to the ERO website where you can purchase an image of the relevant page.
Visit our Parish Registers of Essex page for more information.
Find your Ancestors in the Newspapers
Newspaper archives are now a very important source of information for researching your family tree.
Try our example search to help you discover if your ancestors are in the British Newspaper Archive.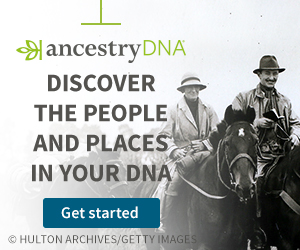 Looking for pictures to add to your family tree album?
Ebay is a good source of old images of Essex towns and villages. If you're looking for pictures to add to your family tree album, then try one of the auctions, or there are several 'Buy It Now' shops offering postcards which have been touched up and improved - so if you're unsure about bidding, try these.
Link below already formatted for Essex and Postcards.