Taking a bribe in cricket

A Victorian cricket match - engraving PD
A look back in time to see if bribery in cricket is a new problem.
Recent bribery scandals in cricket may be seen by many as another example of a recent trend where money is said to be influencing players to throw-away matches or produce a particular incident during the course of a game. It is reported that behind it lies the millions spent on gambling on the outcome of a match or on specific events during a match.
The alleged use of bribery to influence cricket matches is not a recent phenomenon, even in the early years of cricket there were problems. A look through the newspaper archives reveals two examples which came to the attention of the cricketing authorities.
In the late 19th century cricket was a flourishing sport in the county of Lancashire. The Lancashire Cricket League was founded in 1892 and among the founding members were Nelson Cricket Club and Haslingden Cricket Club. Both were well established cricket clubs.
At this time the previously amateur status of cricket was changing and teams in the league were permitted at first two, and later just one, professional players during a season. For Nelson this was Harry Riley, and for Haslingden, Jack Usher.
On 18 August 1900, a match was held between the two teams at the Nelson Cricket Club's ground. It would appear that Usher approached Riley and made an attempt at what was described as bribery.
The Birmingham Daily Post of August 30, 1900, carried a report on the subsequent disciplinary hearing.
"Cricket professional heavily fined
A special meeting of the Lancashire League called by the Nelson Club was held at Accrington on Wednesday night to inquire into the charge of bribery alleged against the Haslingden professional. The allegation was to the effect that Usher attempted to buy over Riley, the Nelson professional before a match between the clubs on Saturday week and that Usher afterwards made an admission to the Nelson secretary. Usher was fined £10 and ordered to apologise to the Nelson club."*
To our modern eyes, the incident seems to have been treated as a minor offence as Usher continued to play for his team and Haslingden even won the league that season. Perhaps the attitudes were slightly different at the time or the newspaper report is slightly inaccurate.

Cricket match - England and Australia, Sydney, 3 February 1892
Image courtesy of The National Library of Australia on Flickr NKCR
Another scandal, but not proven, was in 1882. The Times and the Australian newspapers carried reports of rumours that a two men from an 'English Eleven' team which was touring Australia had agreed with some Australian 'betting men' to 'sell' the match. An investigation was mounted by Marylebone Cricket Club and following the issue of a full denial of collusion with bookmakers, the interest in the matter died down.
*Also reported in Northern Echo August 31, 1900.
1921 Census now on Findmypast
The 1921 census which gives details of almost 38 million individuals is now available on Findmypast. Start now to discover your ancestors. At the moment access is pay-per-view.
Find your Essex Ancestors in the Parish Registers
The Essex Record Office 'ERO' are custodians of the parish registers of Essex. Ancestry.co.uk have now transcribed the entire collection of Essex parish registers. Search now on Ancestry for your Essex ancestors. Then on the results page click on 'request image' and you will be taken to the ERO website where you can purchase an image of the relevant page.
Visit our Parish Registers of Essex page for more information.
Find your Ancestors in the Newspapers
Newspaper archives are now a very important source of information for researching your family tree.
Try our example search to help you discover if your ancestors are in the British Newspaper Archive.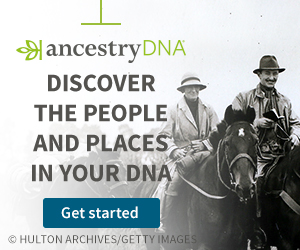 Looking for pictures to add to your family tree album?
Ebay is a good source of old images of Essex towns and villages. If you're looking for pictures to add to your family tree album, then try one of the auctions, or there are several 'Buy It Now' shops offering postcards which have been touched up and improved - so if you're unsure about bidding, try these.
Link below already formatted for Essex and Postcards.