What was a beerhouse?

Shepherd Public House, formerly a beerhouse, Kelvedon Hatch
Did your ancestor run a beerhouse?.
While researching your family tree you may come across a reference in the Victorian census returns, commercial directories or newspapers to the occupation of beerhouse keeper. Sometimes it is also written as beer house or even beer shop.
The Government of the 1820s and 1830s were keen to promote beer drinking instead of spirits, especially gin. Widespread drunkenness through gin consumption was believed to be detrimental to the working class and this had led to the rise of the Temperance Society which campaigned for closure of the 'gin shops'. The former drink of the working man: beer, was taxed which meant the cost of beer could be prohibitive to the working classes despite that fact that beer was safer to drink than water. Water at this time was untreated and dangerous to drink.
The Beerhouse Act (1 Will. IV, c.64 1830) was introduced by the Duke of Wellington's Tory government. It abolished the beer tax, extended the opening hours of licensed public houses, taverns and alehouses to 18 hours a day. Previously it was 15 hours. These were subject to the control of the local justices and a license was required.
The Act also introduced the Beerhouse and Beershops. Premises which could sell only beer. The opening hours could be from 4am to 10pm. For a small fee of 2 guineas payable to the local excise officer, anyone could brew and sell beer. The excise licence would state whether the beer could be consumed on the premises (beerhouse) or as off-sales only (beershop). Supervision of these establishments by local justices was severely curtailed which led to many local complaints by magistrates and local gentry keen to control the working classes in their area.

Image from a 1853 book 'The House that Jack built ... With twelve cuts'. [A satire in verse on the sale of gin and beer.]
Image courtesy of British Library on Flickr NKCR
Within a few months over 24,000 beerhouse excise licenses were granted. The beerhouses provided not only beer, but food, games and some even lodging. They were also known by the name 'small beer' or 'Tom and Jerry' shops. In villages and towns many shopkeepers opened their own beershop and sold beer alongside their shop wares. Beer would be brewed on the premises or purchased from brewers.
Many beerhouses became the haunt of criminals, prostitutes and some even became brothels. Concern over law and order resulted in the excise fee being raised to 3 guineas and property qualifications introduced. But it was not until the Wine and Beer House Act of 1869 that a change in the law brought licensing of the beerhouses back under the control of the local justices. Many then closed, or were purchased by breweries and changed to fully licensed public houses.
If your ancestor operated a beerhouse then you may find that some records relating to beerhouses have survived and these can be found in The National Archives and County Record Offices.
Find your Essex Ancestors in the Parish Registers
The Essex Record Office 'ERO' are custodians of the parish registers of Essex. Ancestry.co.uk have now transcribed the entire collection of Essex parish registers. Search now on Ancestry for your Essex ancestors. Then on the results page click on 'request image' and you will be taken to the ERO website where you can purchase an image of the relevant page.
Visit our Parish Registers of Essex page for more information.
Find your Ancestors in the Newspapers
Newspaper archives are now a very important source of information for researching your family tree.
Try our example search to help you discover if your ancestors are in the British Newspaper Archive.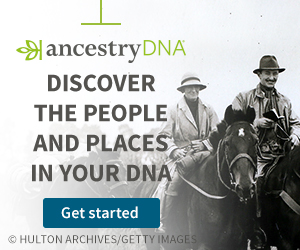 Looking for pictures to add to your family tree album?
Ebay is a good source of old images of Essex towns and villages. If you're looking for pictures to add to your family tree album, then try one of the auctions, or there are several 'Buy It Now' shops offering postcards which have been touched up and improved - so if you're unsure about bidding, try these.
Link below already formatted for Essex and Postcards.