The connection between Bedlam and the Imperial War Museum

Bethlam Hospital, St George's Fields. Print 1828Wikipedia PD
Perhaps some would say war is bedlam.
By Bedlam we do not mean the noise and carnage of war, but the famous Bethlem Royal Hospital for treatment of mental illness, better known since at least the 16th century as Bedlam. A hospital which in the 17th and 18th century was the only public institution for those with mental illnesses and where sightseers could come and stare at the behaviour of the inmates.
The Bethlem Royal Hospital was founded in 1247 in London and later became associated with the treatment of mental illness. It has moved premises on no less than four occasions.
First founded on the site now occupied by Liverpool Street Station, London; it then moved to nearby Moorgate, and in 1815, to a newly constructed building in St George's Fields, Southwark, where it remained until 1930. It was extended in 1835 and 1844-46.
The building consisted of a central administration block and two separate wings for males and females. For a period of time the hospital also incorporated the State Criminal Lunatic Asylum before it was transferred to the newly constructed Broadmoor Hospital in Berkshire.
During this time patients admitted included the painter, Richard Dadd, who stabbed and murdered his father; Louis Wain, famous for his cat paintings; and Augustus Pugin, most famous as the interior designer of the new Houses of Parliament.

Imperial War Museum
Image courtesy of Alkivar on Wikipedia. PD
In July 1930, a new Bethlem Hospital was opened at its present location in Beckenham in Kent. The vacant former hospital building was quickly identified as a possible new site for the Imperial War Musuem, and in 1936 following demolition of part of the old hospital, the former central administration block of the hospital became home to the Imperial War Museum.
1921 Census now on Findmypast
The 1921 census which gives details of almost 38 million individuals is now available on Findmypast. Start now to discover your ancestors. At the moment access is pay-per-view.
Find your Essex Ancestors in the Parish Registers
The Essex Record Office 'ERO' are custodians of the parish registers of Essex. Ancestry.co.uk have now transcribed the entire collection of Essex parish registers. Search now on Ancestry for your Essex ancestors. Then on the results page click on 'request image' and you will be taken to the ERO website where you can purchase an image of the relevant page.
Visit our Parish Registers of Essex page for more information.
Find your Ancestors in the Newspapers
Newspaper archives are now a very important source of information for researching your family tree.
Try our example search to help you discover if your ancestors are in the British Newspaper Archive.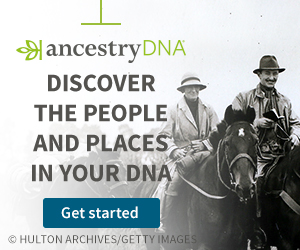 Looking for pictures to add to your family tree album?
Ebay is a good source of old images of Essex towns and villages. If you're looking for pictures to add to your family tree album, then try one of the auctions, or there are several 'Buy It Now' shops offering postcards which have been touched up and improved - so if you're unsure about bidding, try these.
Link below already formatted for Essex and Postcards.