What is the meaning of a Bull Market and a Bear Market?

Bear and Bull in Frankfurt, Germany
Image courtesy of Thomas Richter [GFDL or CC-BY-SA-3.0], via Wikimedia Commons
The origin of these stock market terms.
Bull Market and Bear Market refer to trends in a market, particularly the Stock Exchange. Their origin is unknown and open to speculation. But can we identify when the phrases first appeared in print?
Bull Market and Bear Market, as locations, were both found in London and New York in the 17th and 18th centuries, but there is no evidence that either gave rise to the term.
The Oxford English Dictionary cites the use of Bull Market from 1891 and Bear Market from 1903. These can now be antedated by History House with the use of newspaper archives which are now available online. All quoted papers available on the British Newspaper Archive
The earliest reference so far found is from the Morning Chronicle of 05 June 1819 in a report on the stock market in London.
"..the residue of the Sinking Fund, since, after the first shock, which the smallness of the Loan gave to the Bears, Consuls rapidly rose 4 per cent. that is from 66 to 70 and finally left off at 69 - the Bears themselves turning Bulls, and buying with avidity."
This is from the Exeter Flying Post of 20 November 1823 in a report on the stock market in London.
"At an early hour this morning another attempt was made in the Foreign Market to introduce the new Royalist Loan; but both Bears and Bulls put themselves on the defensive and would not be taken by surprise."
The Dundee Courier 23 January 1844 refers to:
"Our bear market has been very excited for some time past, but there are indications that this article has now reached its maximum price for the present."
While the Derby Mercury of 17 May 1848:
"..as the Market is a Bear market, and stock is scarce."
A search on Google Books, Google News archive and other newspaper archives reveals that both phrases were much on use by the 1880s in both US and Britain.
One interesting article is from 1885 which appears to show that knowledge of the term was not restricted to just stock market traders. A waiter in hotel in New York when asked why business was slow is said to have replied:
"Oh! That's always the way in a bear market. The bears don't spend no money. But the bulls, they're livers. When the market goes their way they buy big dinners. Why, one of them came in last winter when the market was going up and spent thirteen or fourteen dollars for his lunch! I guess the bears have got dyspepsia, for they can't eat nothing when stocks are going down."
I have no doubt that as further archives come online, the earliest use of these phrases may well be pushed back earlier in time.
Article updated 20/12/2014 moving back the first reference by almost 25 years.
1921 Census now on Findmypast
The 1921 census which gives details of almost 38 million individuals is now available on Findmypast. Start now to discover your ancestors. At the moment access is pay-per-view.
Find your Essex Ancestors in the Parish Registers
The Essex Record Office 'ERO' are custodians of the parish registers of Essex. Ancestry.co.uk have now transcribed the entire collection of Essex parish registers. Search now on Ancestry for your Essex ancestors. Then on the results page click on 'request image' and you will be taken to the ERO website where you can purchase an image of the relevant page.
Visit our Parish Registers of Essex page for more information.
Find your Ancestors in the Newspapers
Newspaper archives are now a very important source of information for researching your family tree.
Try our example search to help you discover if your ancestors are in the British Newspaper Archive.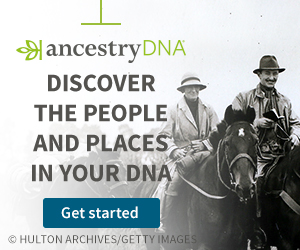 Looking for pictures to add to your family tree album?
Ebay is a good source of old images of Essex towns and villages. If you're looking for pictures to add to your family tree album, then try one of the auctions, or there are several 'Buy It Now' shops offering postcards which have been touched up and improved - so if you're unsure about bidding, try these.
Link below already formatted for Essex and Postcards.