The early history of Barclays Bank

Street sign from the early days of the Barclays Bank Limited
Image courtesy of Tim Green on Flickr CC-2.0
From its founding by Quakers to a worldwide banking giant.
Barclays PLC is an international bank and financial services company with its headquarters based in London. Through the parent company and various subsidiary companies it provides financial services covering retail banking, investment and corporate banking, wealth management, and credit cards. It has more than forty eight million customers in over fifty countries. This global presence would have never been imagined by its early Quaker founders.
The foundation of its activities can be traced back to April 1690 in the City of London. John Freame and Thomas Gould, both Quakers, started a partnership as goldsmiths. At this time goldsmiths acted as bankers giving loans to merchants and businessmen for this was the very earliest stages of private banking in England.
This partnership was the start of several generations of fluctuating partners drawn from complex family relationships and careful marriages.
In 1728, John Freame's son-in-law, James Barclay, became a partner in the private bank. It is his name which is the origin of the bank's name. The partnership became known as Freame and Barclay, and later as Barclay, Bevan & Co.
Soon after the partnership moved to a new banking house in Lombard Street where several other banks were located. It was to occupy that site through the life-time of five different offices. The private bank soon become commonly referred to as just Barclay's.
By the end of the 19th century there were family connections to several other provincial private banks and it was decided to amalgamate these banks and form a limited liability company. In July 1896 Barclays and nineteen other banks joined together to form Barclay and Company Limited. It was now the one of the sixth largest banks in England.
It achieved a listing on the London Stock Exchange in 1902 and became known as Barclays Bank Limited in 1917. The bank was now firmly on the road to becoming the successful global company it is now.
In 2005 the bank's head office moved from Lombard Street to Canary Wharf.
1921 Census now on Findmypast
The 1921 census which gives details of almost 38 million individuals is now available on Findmypast. Start now to discover your ancestors. At the moment access is pay-per-view.
Find your Essex Ancestors in the Parish Registers
The Essex Record Office 'ERO' are custodians of the parish registers of Essex. Ancestry.co.uk have now transcribed the entire collection of Essex parish registers. Search now on Ancestry for your Essex ancestors. Then on the results page click on 'request image' and you will be taken to the ERO website where you can purchase an image of the relevant page.
Visit our Parish Registers of Essex page for more information.
Find your Ancestors in the Newspapers
Newspaper archives are now a very important source of information for researching your family tree.
Try our example search to help you discover if your ancestors are in the British Newspaper Archive.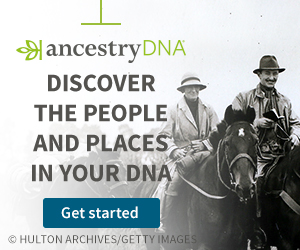 Looking for pictures to add to your family tree album?
Ebay is a good source of old images of Essex towns and villages. If you're looking for pictures to add to your family tree album, then try one of the auctions, or there are several 'Buy It Now' shops offering postcards which have been touched up and improved - so if you're unsure about bidding, try these.
Link below already formatted for Essex and Postcards.