The Jurist - names of people in Essex made bankrupt in 1857.
The Jurist, a legal weekly publication, contained court listings for Bankruptcy Court hearings and declarations of insolvency for 1856. All the Essex names have been taken out by History House and are now listed below. Use the Search Inside feature on the orginal source to ascertain the details.
Source: Google Books - The Jurist containing original articles on legal subjects, the gazette Cause Lists and miscellaneous legal information.
Other Jurist publications detailing Essex bankrupts:
1843 | 1846 |1853 |1854 |1856 |1858 |1861 |1862
Arthur Alger, Inworth, steam-engine maker
Robert Andrews, Braintree, flour merchant
William Bennett, Little Warley, miller
James Bentall, Great Bentley, grocer
Henry Crickmar, East Donyland, ship owner
W. Dixey, Bradwell near the Sea, innkeeper
Charles Erswell, Saffron Walden, builder
Charles Kidlington Gill, Castle Hedingham, chemist
Joseph Matthews, Little Waltham, grocer
Thomas Pyrke, Grays, linen draper
James Stiffler, Inworth, steam-engine maker
Alfred Quilter, Maldon, grocer
John Hudson Theobald, Colchester, coke manufacturer
Henry Rimington Tickell, Roydon, brewer
James White, Brentwood, carpenter
Find your Essex Ancestors in the Parish Registers
The Essex Record Office 'ERO' are custodians of the parish registers of Essex. Ancestry.co.uk have now transcribed the entire collection of Essex parish registers. Search now on Ancestry for your Essex ancestors. Then on the results page click on 'request image' and you will be taken to the ERO website where you can purchase an image of the relevant page.
Visit our Parish Registers of Essex page for more information.
Find your Ancestors in the Newspapers
Newspaper archives are now a very important source of information for researching your family tree.
Try our example search to help you discover if your ancestors are in the British Newspaper Archive.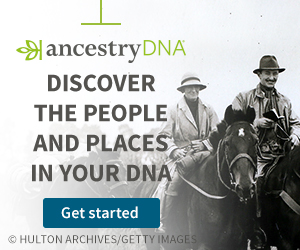 Looking for pictures to add to your family tree album?
Ebay is a good source of old images of Essex towns and villages. If you're looking for pictures to add to your family tree album, then try one of the auctions, or there are several 'Buy It Now' shops offering postcards which have been touched up and improved - so if you're unsure about bidding, try these.
Link below already formatted for Essex and Postcards.