My British ancestor fought and died in the First World War, where can I find their grave?

Hooge Crater Cemetery, France
Image courtesy of Redvers on Flickr CC-BY
Finding one of the fallen.
Any visitor to the British and Commonwealth war cemeteries of northern France cannot fail to be moved by the spectacle of row upon row of neat, clean, white gravestones, lined up with military precision with the occasional flower growing between them, surrounded by well-cut and tendered grass.
A walk along any of the rows will bring a lump to your throat as you read the names and ages of the men who died in the two world wars; you will also notice that the names of some are known only to their God. This shows that, unfortunately, it is possible that you will never be able to find the final resting place of your ancestor, but there may be a memorial to them.
In 1915, Sir Fabian Ware was working with the British Red Cross and began to record the location of war graves of British and Commonwealth soldiers so that their resting place would not be forgotten or lost in the carnage of the trench warfare. His work became officially recognised by the British Government and his unit was transferred to the army and he was appointed head of the Graves Registration Commission. This became officially established by Royal Charter on 21st May 1917 as the Imperial War Graves Commission. In 1960 it became known as the Commonwealth War Graves Commission CWGC.

King George V viewing graves on the Western Front 1918. It would be several years before the CWGC replaced the wooden crosses.
Image courtesy of the National Library of Scotland on Flickr NKCR
The GWGC was established on these principles:
Each of the dead should be commemorated by name on the headstone or memorial
Headstones and memorials should be permanent
Headstones should be uniform
There should be no distinction made on account of military or civil rank, race or creed
The CWGC now maintains a database of information from 23,000 cemeteries, with details of the graves and memorials of almost 1.7 million Commonwealth servicemen and women who died in the two world wars.
Before you search the database it will be useful to have as much information on your ancestor as possible, especially any number, regiment or unit, and rank, for with common names there may be thousands of matches.
It you are lucky, a search of the database will be reveal the unique Grave or Memorial Reference number, and the name and location of the Cemetery or Memorial Name. The database will provide background information on the Cemetery or Memorial and directions to its location.
If you have any difficulty with searching the database refer to the 'Common Question' page for further advice.
For more information on WWI army records see our page World War One military records.
1921 Census now on Findmypast
The 1921 census which gives details of almost 38 million individuals is now available on Findmypast. Start now to discover your ancestors. At the moment access is pay-per-view.
Find your Essex Ancestors in the Parish Registers
The Essex Record Office 'ERO' are custodians of the parish registers of Essex. Ancestry.co.uk have now transcribed the entire collection of Essex parish registers. Search now on Ancestry for your Essex ancestors. Then on the results page click on 'request image' and you will be taken to the ERO website where you can purchase an image of the relevant page.
Visit our Parish Registers of Essex page for more information.
Find your Ancestors in the Newspapers
Newspaper archives are now a very important source of information for researching your family tree.
Try our example search to help you discover if your ancestors are in the British Newspaper Archive.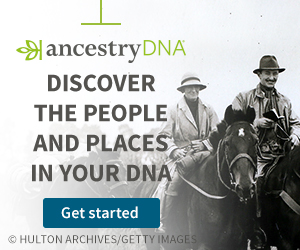 Looking for pictures to add to your family tree album?
Ebay is a good source of old images of Essex towns and villages. If you're looking for pictures to add to your family tree album, then try one of the auctions, or there are several 'Buy It Now' shops offering postcards which have been touched up and improved - so if you're unsure about bidding, try these.
Link below already formatted for Essex and Postcards.