Researching your ancestors in the 1939 Register
Find My past in conjunction with the National Archives in 2015 published online the 1939 Register for England and Wales. This Register is a very useful database for researching your ancestors as it goes some way towards bridging the information gap caused by there being no census records between 1922 and 1951.
Furthermore, the 1921 census is not due to be released until 2022. Extracts from the 1939 Register were previously only available by application to the Health and Social Care Information Centre, and then only for a deceased person.
At the outbreak of the Second World War the National Registration Act 1939 required a national registration of the civilian population of England and Wales as at 29 September 1939. The registration was needed to help to administer the issue of identity cards and ration books. The registration books are arranged in National Registration Number order and address. The Register reveals the whereabouts of the civilian population on a specific date. Serving members of the forces do not appear in the Register although members of the reserves auxiliary forces or civil defence services may be listed.
There are over 7000 volumes, each containing up to 2000 residences. Over 40 millions names appear. The information supplied was as follows:

National Registration number
Residence
Surname
First Forename
Other Forename(s)/Initial(s)
Date of Birth
Sex
Marital Status
Occupation, profession, trade or employment
Membership of Naval, Military or Air Force Reserves or Auxiliary Forces or of Civil Defence Services or Reserves
9 September 1939 - children trying out gas masks.
Image courtesy of Llyfrgell Genedlaethol Cymru / The National Library of Wales on Flickr. NKCR
The provision of a date of birth is extremely useful as this can narrow down the search for a birth certificate to a specific quarterly volume. In addition, because the register was updated at least until 1948, provision of the change of name following marriage will also help narrow down searches.
There is one downside to the Register. Because of data protection, if a person on the Register would now be under 100 years old or they died after 1991 then the information is redacted (hidden). These entries will be reviewed regularly by Findmypast as time goes on. It is reported that if a record is redacted and you can prove to Findmypast that a person is deceased then the entry will be opened.
Access to register is part of their World or 12 month subscription packages.
This is certainly a welcome additional of a new database for the family tree researcher.
Find your Essex Ancestors in the Parish Registers
The Essex Record Office 'ERO' are custodians of the parish registers of Essex. Ancestry.co.uk have now transcribed the entire collection of Essex parish registers. Search now on Ancestry for your Essex ancestors. Then on the results page click on 'request image' and you will be taken to the ERO website where you can purchase an image of the relevant page.
Visit our Parish Registers of Essex page for more information.
Find your Ancestors in the Newspapers
Newspaper archives are now a very important source of information for researching your family tree.
Try our example search to help you discover if your ancestors are in the British Newspaper Archive.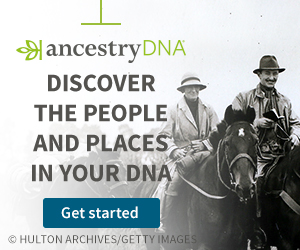 Looking for pictures to add to your family tree album?
Ebay is a good source of old images of Essex towns and villages. If you're looking for pictures to add to your family tree album, then try one of the auctions, or there are several 'Buy It Now' shops offering postcards which have been touched up and improved - so if you're unsure about bidding, try these.
Link below already formatted for Essex and Postcards.