The first British casualties of war in 1939

Animals in War Memorial, London.
Image courtesy of mira66 on FlickrCC-BY
A sad story for animal lovers.
A few days after the outbreak of the Second World War in September 1939 when Britain went to war against Germany, the first casualty of war were thousands of animals destroyed by their owners.
Immediately after the declaration of war the fear of wide-spread and extremely destructive bombing raids and gas attacks was very prevalent in the population, and what would happen to their pets during the raids was very much at the forefront of their owners' minds. Also they were concerned whether they would be able to find food for them in the event of strict rationing regulations or the owner's evacuation.
Within days thousands of animals, mainly dogs and cats, were taken to veterinary surgeons or animal welfare societies for destruction, or for their bodies to be disposed off, the owners having killed the animal themselves. The greatest numbers were in London. The bodies were incinerated or buried in large pits. Many believed that the Government had issued instructions for their destruction to take place.
This, however, was a rumour, The Times of the 7 September carried a report denying such an instruction and urged owners not to destroy their animals unless they were going away or being evacuated.
9 September 1939 - children trying out gas masks. Photo courtesy of Llyfrgell Genedlaethol Cymru / The National Library of Wales on Flickr. NKCR
Zoos gave mixed responses to the declaration of war. At London Zoo, poisonous snakes and spiders had to destroyed in case they escaped and the aquariums were closed down with the fish released or destroyed. Some larger animals were taken to Whipsnade Zoo. At Southend Zoo six adult lions, wolves and hyenas were destroyed. While Edinburgh Zoo also destroyed their snakes.
The numbers of animals destroyed is open to debate. In October 1939, the RSPCA reported 200,000 animals had been put down, while later sources put it at 400,000. It is difficult to assess what percentage of the overall population of pets this destruction represented.
The RSPCA was keen to point out that because of their size, cats and dogs may be better at surviving a bomb than a human. This was later found to be true if anecdotal reports in the newspapers can be believed.
1921 Census now on Findmypast
The 1921 census which gives details of almost 38 million individuals is now available on Findmypast. Start now to discover your ancestors. At the moment access is pay-per-view.
Find your Essex Ancestors in the Parish Registers
The Essex Record Office 'ERO' are custodians of the parish registers of Essex. Ancestry.co.uk have now transcribed the entire collection of Essex parish registers. Search now on Ancestry for your Essex ancestors. Then on the results page click on 'request image' and you will be taken to the ERO website where you can purchase an image of the relevant page.
Visit our Parish Registers of Essex page for more information.
Find your Ancestors in the Newspapers
Newspaper archives are now a very important source of information for researching your family tree.
Try our example search to help you discover if your ancestors are in the British Newspaper Archive.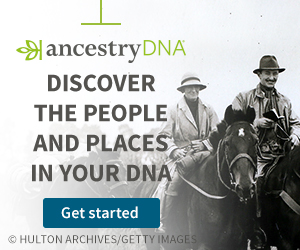 Looking for pictures to add to your family tree album?
Ebay is a good source of old images of Essex towns and villages. If you're looking for pictures to add to your family tree album, then try one of the auctions, or there are several 'Buy It Now' shops offering postcards which have been touched up and improved - so if you're unsure about bidding, try these.
Link below already formatted for Essex and Postcards.